SUPPORT
Adding Homework Assignments To Your Harmonia Course
On the Harmonia website, instructors can easily create and assign homework to students, check completed homework documents with grading results and markups, and review student and course records.
To manage the assignments of your course, click the Assignments tab on the left of your course Dashboard. On the Assignment Sets page, you can see your list of created assignment sets. To view the basic information for any assignment set, click the arrow on the left of the set title. To edit an individual Assignment Sets, click thepencil icon on the right.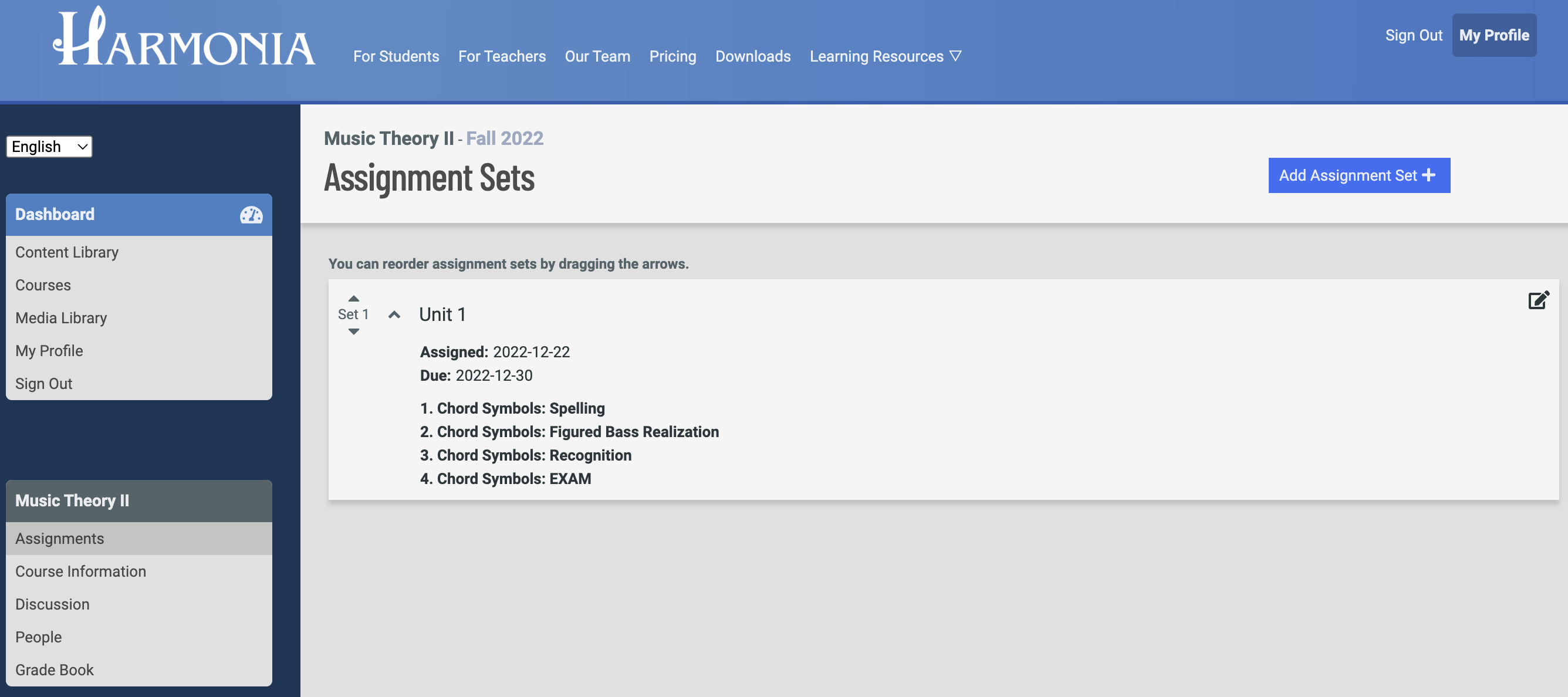 Rearrange Assignment Sets
To re-order your Assignment Sets, simply move your cursor to the Assignment Set index to the left of the set title. When the cursor turns into a hand icon, drag and drop the file up and down to desired location. The set index will change accordingly. The change is saved automatically immediately.
Related Articles